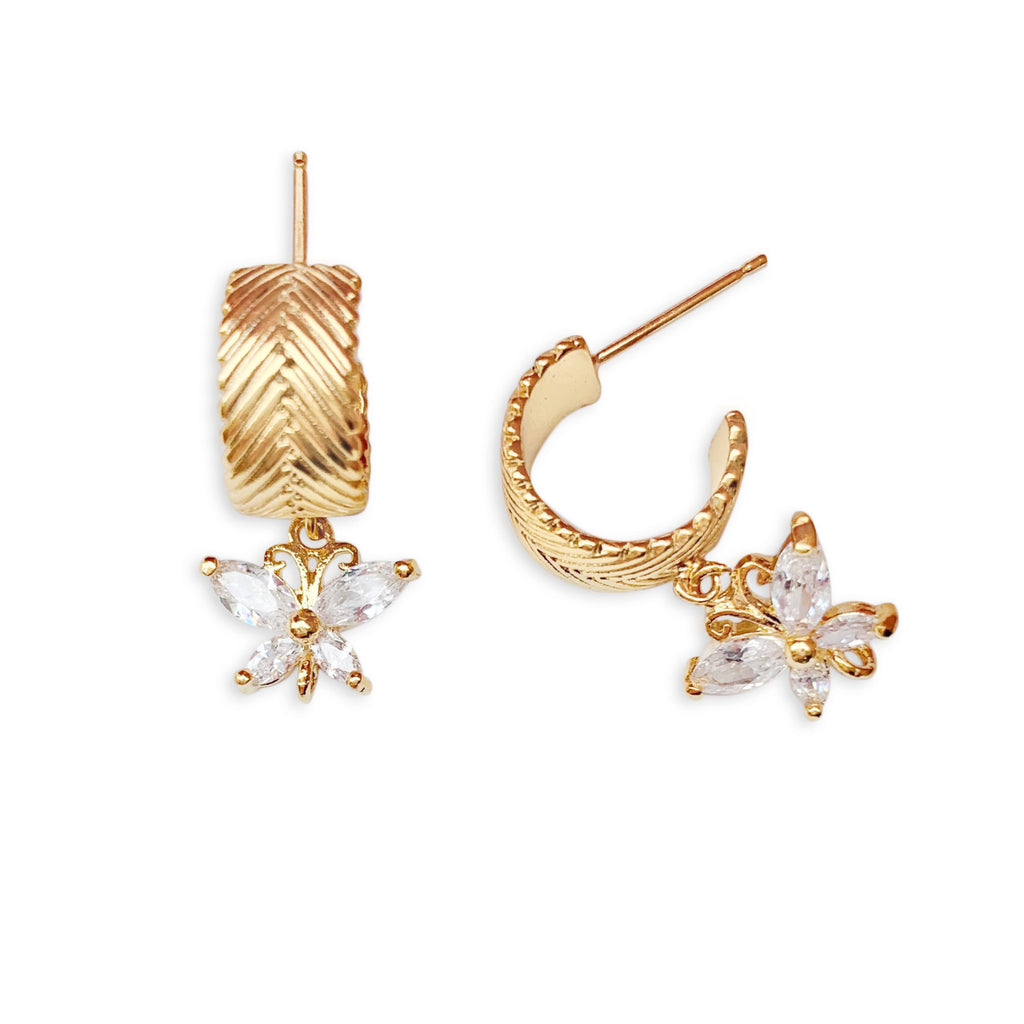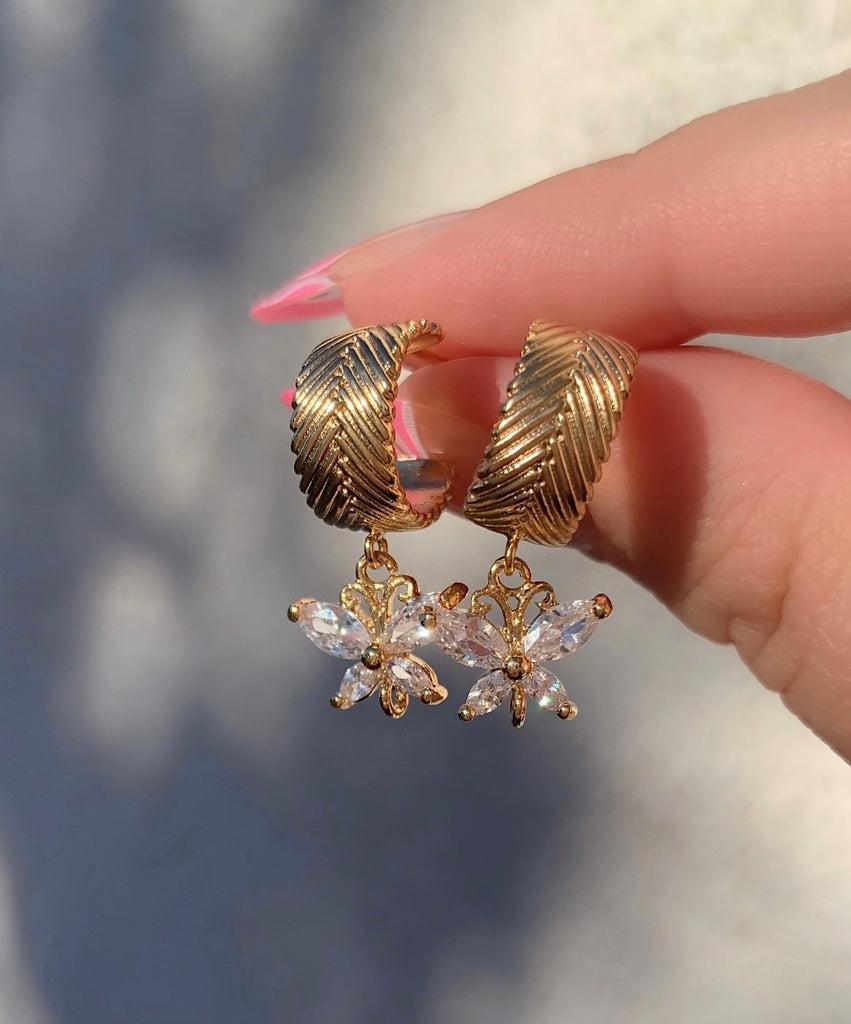 $ 8.00
$ 44.00
Alicia Butterfly Hoop Earrings
dress these beauties up or down, wear on casual days or night outs, it doesn't matter because these earrings will steal the show every. single. time. get ready for tons of compliments on how freakin cute these perfect butterfly hoops look! 
about this piece:  ♡
✓ gold plated brass earrings w/ CZ butterfly charms

✓ backings included!
✓ price listed for one pair